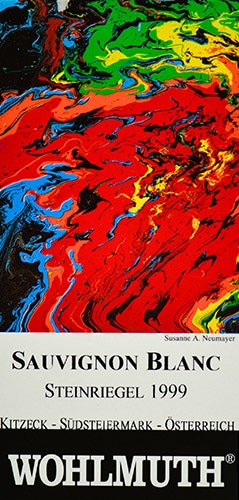 Susanne Alexander Neumayer
Born in Vienna in 1958.
After having attend a modern-language grammar school in Vienna, she studied history of art. In 1989 she started working as an artist:
Development of her own technique, which may be referred to as "Action Painting".
Colour mixtures of liquid acrylic enamel on canvas, creation of plastic colour compositions.
Impressionistic paintings with strong and vivid colours, often combined with black. Hence result loud contrasts in many cases, which, at the same time, display extremely fine nuances in one and the same picture. The abstract paintings express the will to harmony as well as her attachment to nature. Flowing, exploding and two-dimensional shapes.
Numerous exhibitions in Austria and Germany.