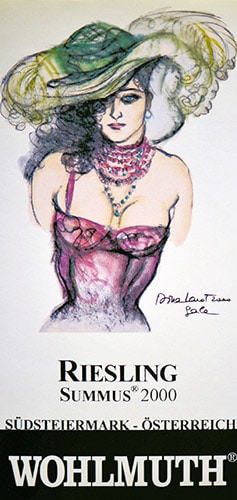 Dina Larot
paintress of the Female, originating from the Graz architect family Lebzeltern, was christened Maria Elisabeth in Vienna in 1942 and devoted herself to painting already after her final school exam, attending the School of Arts and Craft in Graz under Prof. Rudolf Szyskowitz.
After the Summer Academy with Oskar Kokoschka in 1962, she decided to become a freelance painter. At the same time, she chose the artist name Dina Larot. She began painting views of the city of Graz, Southern-Styrian landscapes, still lives and her first nudes after models. In 1968, an extended series of exhibitions started in Vienna, Graz and Florence.
With her family, she travelled to Bali in 1976, to India in 1978 and to Israel, New York, Puerto Rico, Thailand, Burma, Laos, Cambodia, Ecuador, Peru, China, Nepal, Yemen, Japan in the years to follow, also visiting India again and again.
Dina Larot lives and works in Vienna. Her full attention was for the multifaceted and subtle emotions of female fantasy and their visual transformation in the unmistakable manner which is peculiar to her.